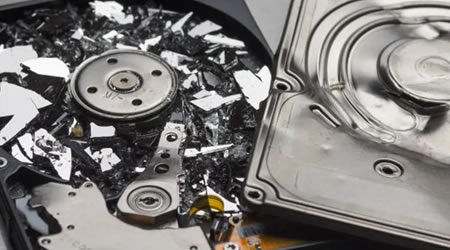 Is your device otherwise healthy besides corrupted files? Walk in or ship your device to Data Recovery MD today to recover corrupt files on your computer! Along with providing in depth recovery for physically damaged computers, we can recover the corrupted files on a healthy hard drive! We have served the United States and Canada for over 15 years with top quality data recovery solutions. With over 30 years of experience providing data recovery service for the likes of the US military and FBI, our engineers have what it takes to perform the most effective corrupt file recovery process in the country. Not only is our service effective, it's affordable. We provide free estimates and a no data, no charge policy for the benefit of our clients.
We provide extensive corrupted file recovery for:
Microsoft office files
Outlook E-mails
Photo/Audio files
Corrupted installation files
And more
Sometimes computer files will be damaged on an otherwise healthy hard drive. You will be able to use other files at regular speed, but even opening a specific file may be a daunting task. The need for a corrupted file recovery could stem from myriad reasons. If you have added media onto your computer from another device, it may not open properly when the device detaches from your computer.
Other times, a virus could be affecting a certain sector of your hard drive leaving some files useless. If it's a document with important information such as accounting figures or contacts, a corrupt file could be disastrous.
You can attempt to use commercially available software to recover corrupted file data, but they are unreliable programs. If it's a program or system file, you may be able to run scans on your operating system.
If those methods fail, come to Data Recovery MD. We provide the best method to recover corrupt files in the entire country. Our $100K DSAT machinery will dig through your hard drive and retrieve the file you thought was lost forever.