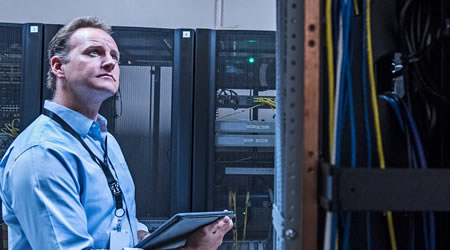 Visit Data Recovery MD for RAID data recovery. We provide true data recovery solutions to small businesses and organizations throughout the United States and Canada. Our $100K DSAT machinery is typically available only to the highest reaches of the country, but we believe in offering level 3 recovery at affordable rates. Come to our Manhattan offices or ship your RAID drives in from anywhere in the country or Canada. We provide free, fast estimates and a no data no charge policy.
Our IT engineers perform full RAID array recovery on all configurations. We will:
Diagnose the corrupted sectors
Repair and access all corrupted firmware
Mirror your damaged disk to a backup image
Recover all readable data from your drives
Our industry certified engineers are able to analyze myriad configurations on RAID drives. Along with all standard options, we also provide Linux raid recovery.
We have provided RAID data recovery to businesses, organizations and individuals throughout the country. Based in New York, we understand the fast paced nature of the business climate, which is why we ensure our hardware provides fast, efficient service. We offer the same industry leading data recovery services for the entire country.
Other services claim to offer RAID recovery but merely utilize commercially available software. They don't have our machinery or clean room at their disposal. Very few services in North America offer true Level 3 data recovery and none offer it at our rates. We are so assured of the superiority of our service that we guarantee a no data, no charge policy. If we can't provide RAID data recovery, we will ship your device back to you free of charge.
We also have a 10 million dollar insurance policy on all of our recoveries We provide service to businesses and organizations such as law enforcement departments. Our engineers have provided service to the FBI and military in their 30 years of IT service. We're well accustomed to providing recovery for critical data and offering the security you deserve. Although we have never had to use our insurance policy, we believe in peace of mind for all of our clients. Contact Data Recovery MD today for RAID data recovery services!