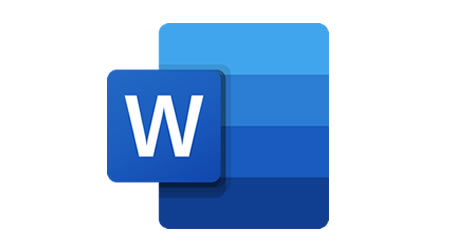 Recover Microsoft word documents with the help of Data Recovery MD. For over 15 years we have provided solutions for businesses and individual clients seeking data from lost storage media. Not only do we recover deleted word documents, we recover data from physically damaged hard drives. Other services are incapable of Level 3 data recovery because the commercially available software they use for data retrieval is useless on a nonfunctioning hard drive. Our $100,000 machinery and 30 years of experience providing data recovery for the US government exemplifies our expertise and dedication to our clients nationwide.
At Data Recovery MD, we provide service to all devices and all storage media. We recover Microsoft word documents from:
Physically damaged drives
Corrupted Operating systems
Corrupted Word documents (due to viruses, locked passwords, etc)
Newly formatted drives
Solid State Drives, USB drives, Micro Drives, etc.
Quite simply, if your device has storage media, we are capable of word file recovery.
We provide an unparalleled Microsoft word document recovery service for the entirety of North America. Not only can clients walk into our local offices, you can ship your device into us from anywhere in the 50 states. If we can't retrieve data, we won't charge.
We offer free estimates and deliver the lowest rates in the industry. Most services that truly recover data charge in the tens of thousands, if not more. We deliver competitive rates because we want to provide a valuable service for clients who otherwise might not be able to seek them.
Our DSAT machine is capable of mirroring data from hard drives that public software cannot. Once a hard drive is clicking, the platters are extremely hard to access, especially in an organized manner that allows you to retrieve files in their entirety. Our Microsoft document recovery hardware will cogently scan your platters and piece back your word documents as you created them.